Post Deadline GDPR Practical Training Courses & Consultancy
Next Training Date TBC - Contact us for available dates or to arrange a consultation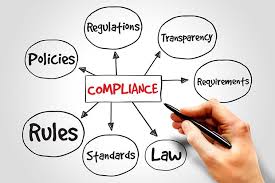 Event Details:
When:
Session Time:
Where:
Refreshments:
GDPR Specialist Trainer: Jim Sneddon
Cost - POA
Discount available for businesses that have attended a Vermont Systems event
To register interest, please use the form to the right or call us for further details
Are you compliant? Will the changes that you have already made be sufficient in the event of a data breach and subsequent investigation?
Description:
Training will remove the confusion around GDPR and provide you clarity as to the needs for your organisation, whilst giving you the action plan you need to undertake to ensure security and compliance over the coming years.
What changed in May 2018 & Why?
Who & What does the GDPR apply to?
GDPR Principles In Detail
Key Areas To Consider For Your Business's Compliance
Understanding 'Rights Of The Individual'
What Accountability & Governance You Need To Apply
Will The Actions You Have Already Taken Be Sufficient?
How to position GDPR compliance to your staff and customers
Practical advice on ongoing GDPR Compliancy
What do you get?
1 days training with a qualified GDPR Practitioner
GDPR action pack including;
ICO Overview of GDPR
ICO compliance Guidance
GDPR Process Checklist
GDPR Process Infographic
GDPR Introduction slide deck
Tea, coffee and lunch included
Feedback Received From The Previous GDPR Training Day Delegates
Really, really good. The best training day I have ever attended
Precisely what we were after
Clear action points (3 pages of A4!)
Jim was a very good speaker and trainer
ADDITIONAL DETAILS AND SERVICES AVAILABLE
Brexit - The big concern for many businesses is the dreaded B word. With Brexit fast approaching here are a couple of links to help you get ready for that and to ensure you are in good shape when the time comes.
Training - Data protection and Information Security Training – Are your staff due to have their annual refresher training?, have you employed new staff?, do you need an update on how the GDPR changes after Brexit and becomes the DPA 2018?
Other Services Also Available -

General information security consultancy and training
Vulnerability assessments
Penetration testing
Physical security audits

Solutions -

Data Discovery
Data Loss Prevention
CASB (Secure and discover unauthorised web based applications such as Dropbox)
Email Security
Web Security
Multi Factor Authentication
Online based end user data protection and information security training
It was great to get some clear and concise advice on GDPR. To the point and very relevant. A good investment."
Kevin Brocklesby
Global Head of Cyber Intelligence & Incident Response
British American Tobacco
Knowledgeable trainer and good pacing throughout the day kept us all engaged on what could be a laborious subject. I now feel GDPR'ed up"
Alex Kay
Global IT Manager
Amicus Therapeutics
Pleased I came on the course as I now feel I can better help my company achieve GDPR compliance. I now know where to start and how to approach this requirement"
Chris Malone
Information Security Manager
Shawbrook Bank
Assuredata were very knowledgeable, informative, and able to provide us with a clear and concise approach."
Paul Weaver
Contracts Manager
eg solutions plc
Register Your Interest Here
Bespoke Onsite Training Available or Attend A Generic Event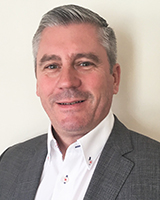 Jim Sneddon,
CISSP, ITIL, GDPR Practitioner
Jim Sneddon is a Certified EU GDPR Practitioner and security industry veteran of 18 years with a wealth of technical experience ...more"