Webinar – Protecting yourself and your business against Cyber Crime – with Hampshire Police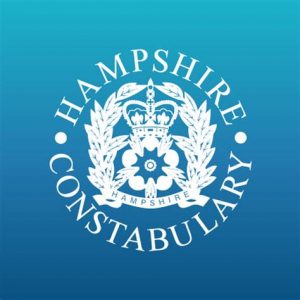 Event Details:
When: Please complete the form below to reserve a space on a Webinar
Session Time: Wednesday 9th December 2020 at 11a.m
Where: Microsoft Teams - login details when registered
Speakers: Hampshire Police Digital Intelligence and Investigation Team, and Chris Ward, Director Vermont Systems.
Wednesday's Webinar: Cyber Crime Update with Hampshire Police.
Unfortunately cyber criminals are getting even more sophisticated with their strategies, taking advantage of the fear around COVID-19 and SMEs are their number one target.
We have been running Cyber Crime Briefing Seminars each quarter, in order to help local organisations understand the risks, and what actions they need to take to protect their businesses. However, due to the lock down we have moved these on line. This will be a cut down seminar of 45 minutes, containing loads of information and advice about cyber crime, specifically tailored to SME business needs in Hampshire.
In this complimentary webinar, you will discover:
• What critical policies, protections and procedures you need to have in place right now.
• Why organised crime is focusing on SMEs, not big businesses.
• What the biggest security threat to your business is.
• Why you can't rely on IT support to keep you safe.
• What you can do to protect yourself from attack.
We will also be hearing from a very special speaker, Chief Inspector Nick Elton, Head of Digital Intelligence and Investigation, Hampshire Constabulary. This webinar is perfect for business owners and business leaders who are concerned about the security of their data, and want to know more about how they can keep their business safe.
So, if you, or you know anybody, who would benefit from getting an update on this subject then please book the event in your diary by going to this web page and registering:
Many thanks and hope to see you on the webinar,
Oliver
It is no longer a case of IF, but WHEN your business will become a victim of Cybercrime. Don't let 2020 be the year that it happens to you.
Cyber Crime Prevention Seminar Dorset