April 2021 Newsletter - Does your IT Team have a process to align your IT to best practices?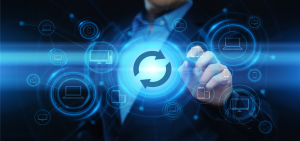 Lots of IT teams talk about being "proactive", but in reality, most spend 90% of their time reacting to service requests. If this is the case then how can they possibly invest the time needed to prevent problems and keep your systems running at their best? Other than some automated patch management and monitoring (what are they really doing from a proactive standpoint? Ask them. I am betting that they will not have a strong answer. In our experience, at the heart of being proactive is having a documented Technology Standard and most IT teams do not have this in place. Each of their engineers develops their own "standard" based upon their own training, research, and experience. The IT team hope that each engineer will install 'it' the same way every time. But there are multiple issues with this approach: *Often there are multiple ways to configure a system. Is there a record of which of the manufacturer's procedures and policies the IT team follows? Often there isn't. *Vendors send out updates and refreshes on a regular basis. How do they maintain consistency across multiple installs by multiple engineers? *Doing it the same way every time can be a challenge for some engineers. Particularly for those who tend to take short cuts, or maybe are short on time, or are new to the role. *Engineers learning on their own is okay, but it can lead to mistakes and not following the Vendor's protocols, thus creating potential security gaps.
At Vermont, the heart of the Technical Alignment Process is being diligent and disciplined in the continuous alignment to the Vermont Standards. Our Standards (held in a 'smart' library) contain the collective wisdom and best practices we have amassed from over 20 years of IT management. They include things like manufacturer recommendations, national standards, compliance requirements, regulatory requirements, peer best practices, and industry-specific requirements. We have Standards for security, performance, reliability, scalability, capacity, disaster recovery, systems configuration, documentation, and maintenance among other areas. The TSM (Technical Success Manager) continuously assesses your systems to measure alignment to the Standards. Every time our Professional Services team installs something new, it is configured to the Standards. Our Centralised Services team monitors and manages your systems to conform to the Standards. When our Support Desk responds to a service request, we make sure that the Standards are upheld. Why? Because we prefer to eliminate problems before they have a chance to appear (or reappear). For this type of approach to be successful, your IT team must be disciplined. They must have a set of documented Standards to ensure this consistency. They must perform the alignment reviews on a regularly scheduled basis with resources dedicated to the task. Good intentions are not enough. Due to the rapid pace of technical change, it is also imperative that the IT team have a process in place to maintain and update the Standards. Otherwise, they quickly become obsolete. At Vermont, we have an internal group called the "Standards Committee". The Committee is comprised of our vCIO (virtual Chief Information Officer), TSM (Technical Success Manager), Centralised Services leader, Projects Team leader and Support Team Leader. Each month they review a portion of our existing Standards and consider new Standards based on best practices, new threats, vendor updates, etc. Through regular meetings and documentation of the Standards in our purpose-built software, we ensure that they (the Standards) remain relevant to the needs of our clients. Considering that most IT teams live in the 90% reactive world, you can now understand why it is so difficult for them to keep their Standard up to date. They just don't have the time.
Free Cyber Security Audit Will Reveal Where Your Computer Network is Exposed and How To Protect Your Company Now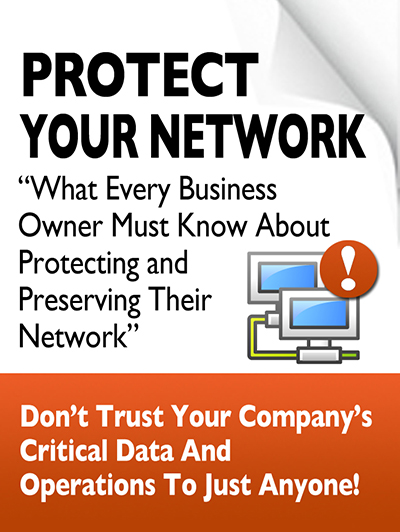 At no cost or obligation, our highly skilled team of IT pros will come to your office and conduct a comprehensive cyber security audit to uncover loopholes in your company's IT security.
After the audit is done, we'll prepare a customised "Report Of Findings" that will reveal specific vulnerabilities and provide a Prioritizsd Action Plan for getting these security problems addressed fast. This report and action plan should be a real eye-opener for you, since almost all of the businesses we've done this for discover they are completely exposed to various threats in a number of areas.
To get started and claim your free assessment now, call 02380 983405, ask for Oliver
---
SHINY NEW GADGET OF THE MONTH: Ember Temperature Control Smart Mug
<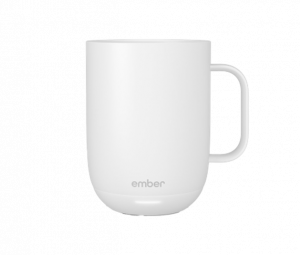 Porcelain mugs are so 20th century! Meet the Ember Temperature Control Smart Mug – a mug that gives you more options than any mug ever. What's the big deal, you ask? The Ember keeps your drink – coffee, cocoa, tea, milk, etc. – at the exact temperature you want, between 120–145 degrees Fahrenheit. You can also control the mug from your smartphone – adjust the temperature, set notifications and more. The Ember mug is hand-wash safe as well. The mug itself includes a 1-hour battery to keep your beverage hot on the go, or you can use the included charging coaster to keep your beverage hot all day long. Find the Ember mug on Amazon or learn more at Ember.com.
Pink Goldfish True Differentiation In The Marketplace
Consider the following: P Is For Pterodactyl: The Worst Alphabet Book Ever by Raj Haldar, Chris Carpenter and Maria Beddia teaches kids and readers that P is for Pterodactyl, K is for Knight, and U is not for You. P Is For Pterodactyl is also in the top 100 books purchased on Amazon. People are buying this book in droves. Why is that? It's actually fairly simple. It deviates from what we have seen as a successful alphabet book in the past. It strays from the standard and avoids following the fundamentally competitive strategies in the industry. We always see companies and brands wanting to be the best – to provide all services possible. The concept of Pink Goldfish encourages a focus on your weaknesses, on those things you're terrible at. Why not be the worst at something if, in turn, it means you attract the customers you want and the culture you represent? Here's another thing to consider: kintsugi is the Japanese art of repairing broken pottery. Skilled artisans mend the broken pieces with lacquer or powdered gold or silver, making it more beautiful than before. It's an intentional approach to imperfection. Pink Goldfish is also intentional imperfection. You illuminate the imperfections of your business or products. The 7 Types of Pink Goldfish
1. Flaunting
… to parade without shame. Flaunting is about being unapologetic about your organization's flaws. Take pride in those unique characteristics!
2. Lopsiding
… take your weaknesses and exaggerate them. Most brands try to be balanced and well-rounded. This type encourages you to be unbalanced and imperfect. You need to amplify your weaknesses.
3. Antagonizing
… is about polarizing, alienating, repelling and taunting. Do more of what some customers don't want and then brag about it.
4. Withholding
… is about limitations, restrictions, boundaries and constraints. It is about doing less of what your industry and competitors think you should be doing. This can involve fewer locations, fewer product offerings, fewer services, etc.
5. Swerving
… is about deviating, diverging and veering from competitors. As we see what successful companies are doing, it is natural to emulate them. When everyone is copying the leader, then the entire industry starts to look the same. Small deviations from the norm change things up.
6. Opposing
… is doing the exact opposite of what others are doing. It is being unlike the competition. Different from swerving, opposing is a complete break with convention.
7. Micro Weirding
… is the minuscule actions to differentiate your brand. You can set your brand apart with some cohesive master plan; you can be just a tiny bit weird.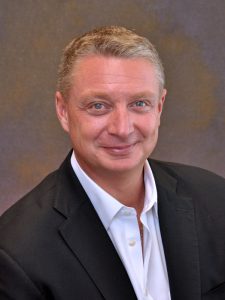 Andy Bailey is the founder, CEO and lead business coach at Petra, an organization dedicated to helping business owners across the world achieve levels of success they never thought possible. With personal experience founding an Inc. 500 multimillion-dollar company that he then sold and exited, Bailey founded Petra to pass on the principles and practices he learned along the way. As his clients can attest, he can cut through organizational b.s. faster than a hot knife through butter.
Leverage Good Intel To Beat The Competition
There is a lot of information floating around about your competitors – you just have to find it. When you do, you can give yourself an edge as you put together your own marketing campaigns. For example, the founder and CEO of Wagmo, Christie Horvath, went as far as contacting and sitting down with a few former employees of her competitors. She was developing a new pet insurance company and wanted to know where those other companies had fallen short. The intel allowed Horvath to innovate and bring new ideas to the table. She didn't copy the competition – she did something different. Here's another way to approach it: use Facebook's Ad Library tool to watch competitor's Facebook and Instagram marketing initiatives. See what they're doing so you can do something different and stand out from the crowd. This was something Colin McIntosh, founder of Sheets & Giggles, did, and when he differentiated from his competitors, the customers noticed and flocked to his company. Inc., Jan. 4, 2021
A New World Requires New Leadership Skills
Last year marked a major shift in how companies do business. This shift also meant leaders had to change as well. In 2021, adaptation is the name of the game. There are several points leaders have to recognize in their communities and their workforce. Things won't go back to the way they were. The future will be defined by a new normal. Expectations are different – the expectations of customers and of employees. Buying habits have changed, and work habits have changed. For example, much of the workforce expects a remote or work-from-home option or greater flexibility from the traditional "9-to-5 at the office" model. If you don't adapt, it may be harder to find qualified employees for your team. You have to experiment. As you adapt to the changing world, you have to experiment more. This includes your approach to running your business, the products or services you offer, your marketing, hiring practices and so on. Be opening to trying new things, see what works and what doesn't – and let your employees do the same. It's all about encouraging ideas. Have a look at our recent webinar for some interesting thoughts on what business leaders are seeing right now: Forbes, Jan. 16, 2021
It's Time To Uninstall Adobe Flash Player
On Dec. 31, 2020, Adobe dropped support for their Adobe Flash Player platform. For 25 years, Flash Player had been an integral part of the internet. It gave webpages an extra oomph in the form of interactivity. It came in the form of video, audio, games, buttons and much more. It laid the foundation of what much of the internet is today. But Flash Player had a dark side. It was a security nightmare. Hackers and cybercriminals routinely exploited Flash and put countless users and websites at risk. Over the years, security experts tried to get people to uninstall Flash, but the platform persisted. Until now. If you still have Adobe Flash on your computer, take a minute to uninstall it.
Who Else Wants To Win A £25 Gift Card?
You can be the Grand Prize Winner of this month's Trivia Challenge Quiz! Just be the first person to correctly answer this month's trivia question and receive a £25 gift card at Amazon. Ready? Call us right now with your answer! This Month the question is: Before being known as PayPal, the company went by what name? A. Confinity B. The X-Change C. MoneyMate D. iCash.com Call us right now with your answer! 02380 983405
At Vermont Systems, we are always looking for new partners to work with.

Do you have any interesting information or offers that would benefit our customers and associates that you would like to share?

If so contact Oliver on 02380 983405

---
Sign Up To Receive Our Monthly Newsletters
Important! We hate spam as much (or more!) than you and promise to NEVER rent, share, or abuse your e-mail address and contact information in any way.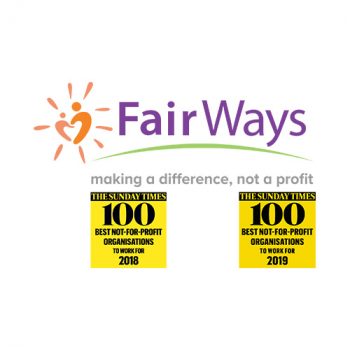 "Just to say that I really enjoy these emails and have shared a number around our organisation as a reminder to people to be aware."
Kind regards
Paul Moran
Director of IT & Communications
Fair Ways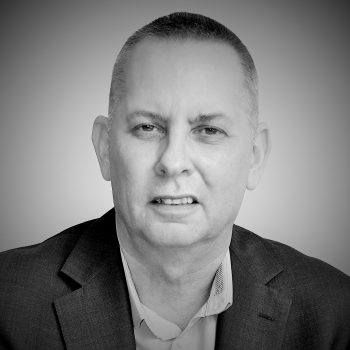 We are in safe hands with people who genuinely care about our business
1 Community provide a range of support services to the Eastleigh community. We moved to Vermont because of their reputation for service, proactive Management, and client commitment. Our IT now really helps us deliver improved services – it's good to feel that we are in safe hands with people who genuinely care about us and our business.
Paul Rollison
Senior Operations Manager
1 Community