The

Business Owners'

Guide
To Tackling Cybercrime
What Business Owners Need To Know About Cyber Crime And
How To Prevent It Crippling Your Business
Read This Guide and You'll Discover: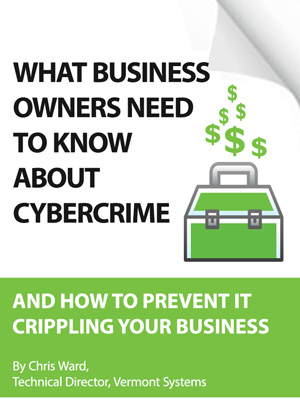 The Huge amounts of money cyber criminals are making by targeting small business like yours.
What law enforcement are doing about it ... and more importantly what they are NOT
Why delegating responsibility for cyber crime prevention to your IT people is a big mistake.
The #1 thing I can practically guarantee you are not doing which leaves you wide open to attack.
Why relying on antivirus to keep you safe will end in tears
To Claim Your

FREE

Guide!
Fill Out The Form Or Call Us:

023 8098 3405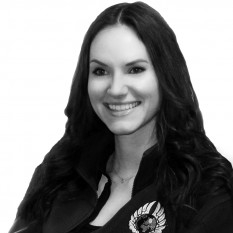 I recently had the opportunity to attend Chris Ward's presentation on cyber security in the workplace, Chris' presentation style is inviting, entertaining and engaging throughout. This enthusiastic topic kept me on the edge of my seat due to it being current and potentially very serious for businesses. I found the seminar extremely valuable and relevant to my company's needs in this current environment. Chris demonstrated a high degree of expertise and awareness, when I have any cyber security questions Chris Ward at Vermont would be my first point of contact.
Robyn Harrigan, Training and Production Manager, ECDIS Ltd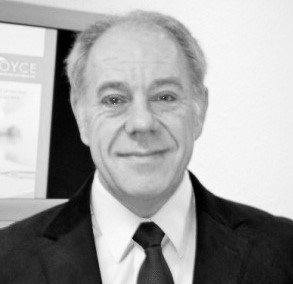 I was very impressed with the Cyber Crime event last week. In fact it scared me rigid at the thought of how far it has gone and how bad it has got. We have always taken this issue seriously, but I now realise I really need to ensure this experience is shared with staff and they are fully aware of the exposures.
Tom Noyce, Managing Director, Noyce Insurance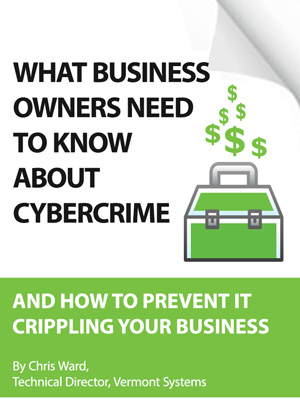 Fill Out This Form
To Receive Your
FREE

Report
Important! We hate spam as much (or more!) than you and promise to NEVER rent, share, or abuse your e-mail address and contact information in any way.
About The Author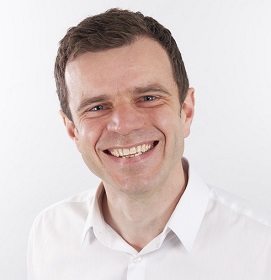 Chris Ward is the Technical Director at Vermont Systems responsible for the delivery of our services to our clients. When he got his first computer in 1982 (A ZX Spectrum if you are interested) cyber crime wasn't a thing. Gaining a first class degree in Computer Science from Manchester University opened the door at IBM, and many years working with banks. Now his focus in on helping local businesses and charities to get the most out of technology.
Over recent years this has led him to become a cyber security expert, featuring recently as a guest on BBC Solent to discuss the subject. With cyber-crime so high up the agenda, much of his time is now spent advising clients on how to protect their business, training their staff to be vigilant and working in the community to raise awareness.