Incident Response Workshop
Incident Response Plan Workshop - Vermont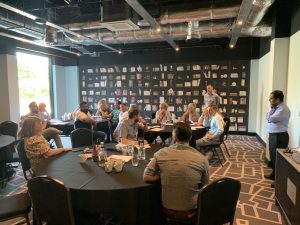 About this event
Do you use IT at work?
Do you have concerns about your Data Security?
Do you know what an Incident Response Plan is?
Do you know why you need one?
Have you put plans together for multiple scenarios?
If you can answer 'Yes!' To all of the above then you don't need to read any further.
But if you have more than one 'No!' then do read on…… (or register here)
IBM reckon that the average time between the initial compromise and the breach is 280 days. And with that sort of head start, when they hit, you need to make sure you are ready!
Of course you must try to identify the compromise as quickly as possible, but because hackers are smart they can often go undetected for long periods of time.
Knowing what to do when a breach happens will greatly reduce the time to contain it (and the impact on your business)
What can you do about it?
After our successful July 15th event, we decided to run it again.
Bring a couple of your leadership team in your business or organisation to our Incident Response Plan (IRP) Workshop on Friday November 19th.
You'll walk away with at least one IRP for a common threat scenario to your business and also the knowledge on how to put multiple IRP's together for your organisation.
Cost:
You know what they say 'Free advice is not worth the paper it's written on'. For this Workshop we are asking for a donation of £200 plus VAT per company to go to our chosen charities.