Strategic Managed IT That Drives Business Growth.
Unlock a world of productivity and profit.
Your current IT support should be doing more than patching and managing the day-to-day. The bottom line is — a reactive IT strategy blocks business growth leaving organisations stuck between where they are and where they want to go.
It's time to explore proactive IT.
With proactive IT, you get more for less.
Less issues
Faster response time
More productive employees
Improved security
A fractional CIO to guide the technology strategy
A multiyear IT roadmap and budget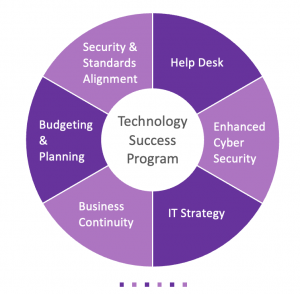 Proactive Managed IT Services for forward thinking businesses and organisations in Hampshire and Dorset.
Proactive Industry Best Practice and Industry Standards Alignment Process
Enhanced Cybersecurity
Training included for your staff
Metrics/ Strategy/ Insights/ Reporting​ - enabling you to make better investment decisions
IASME Governance and Cyber Essentials Plus Certified
IT that works for, not against you.