March 2021 Newsletter - Consider These Three Factors When Thinking About Your Technology Investment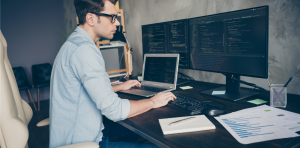 Stop and think for a minute.
Is your relationship with your IT team tactical (almost administrative) or is it strategic?
When you meet with them, does your IT team primarily talk about operational things like recent IT issues and device upgrade schedules? Or do they ever engage with you in deeper conversations about your mission or your long-term goals? Do you talk with them about the challenges that you face as an organisation? Do you have meaningful exchanges that help you explore ideas about how to move the mission forward? Who drives the conversation? Is it a mutual exchange of information, ideas and value or is it one-sided?  If Technology is mission critical to your operation, then your IT team needs to take a strategic approach to technology management. They should have a process for long-range planning to align your technology architecture and capacity to the future needs of the organisation. They should have a process for risk identification – both technical risk and business risk – so that proper mitigation strategies can be considered and tested. They should come with ideas about how to potentially leverage new technologies or improve the productivity of the team. And when they bring you a recommendation, there should be alternatives with projected cost analysis or return on investment. So, first question: do you have a strategic relationship with your IT team? If you are evaluating multiple IT vendors right now, are they already engaging with you on a strategic level or are they focused on the tools they deliver and how quickly they can resolve issues? Next, how often are you meeting your IT team/partner? Or another way to think about it, how often do you meet your senior management team (SMT) to talk about sales goals or production or operations? I bet you have a regular, structured, meeting rhythm, where you look at targets and achievements with your SMT. Then why do you not have the same in place for your IT, especially as it is so fundamental to your business? Leveraging Your Investment: As leaders, we leverage information technology within our operations to: 1) improve productivity, 2) lower our operating costs, and/or 3) create a competitive advantage. IT is now a strategic business resource and it needs to be managed strategically for continuous improvement. Staffing costs are one of your largest areas of overhead. Keeping your staff productive and efficient is essential. Therefore, choosing the right IT support team, and more importantly, the right IT management process is crucial to your success. You are looking for a process that proactively manages technology in a way that quantifiably reduces your risk of downtime and unforeseen issues. In short… a process that enables your team to achieve more with technology. In our experience, most business leaders do not have an IT background. Therefore, they find it difficult to compare one IT team (or process) against another. Usually, in the absence of discernible differences, they look for the lowest cost solution. Please understand that "You can't control the cost of IT by spending less. IT will cost what it costs and eventually the invoice comes due." Either you proactively spend what is needed to properly manage your IT, or you will spend more later in downtime, productivity loss, or from a security breach (or all three!). How do you know you are secure? Your IT team may tell you that you are secure, but how can you be sure? First off, there no such thing as "completely secure" - only more secure, or less secure. The threats are significant and ever evolving. You have to make value decisions about the cost of protection versus the cost of a breach. Ultimately, your best defence is a good offense. But what does a healthy cyber security program look like? It probably won't surprise you to learn that 75% of being secure is about your IT management process. It is about the "hygiene" that comes from having the proper Technology Standards and configuring your systems consistently. It is about educating your users on what threats look like and how to avoid them. It is about aggressive permissions management that limits the resources would-be attackers can leverage against you. The other 25% is about continuously evaluating and leveraging the right security tools (i.e., antivirus, managed threat detection, e-mail filtering, URL filtering, security awareness training, etc.). Ask your IT team about their cyber security framework and how they are assessing your security. If the answer is anything other than "We have a dedicated role assigned to making sure you are aligned with our Cyber Security standard", then you know they are leaving it to chance and hoping for the best (btw, 'Hope is Not a Strategy'). 
Free Cyber Security Audit Will Reveal Where Your Computer Network is Exposed and How To Protect Your Company Now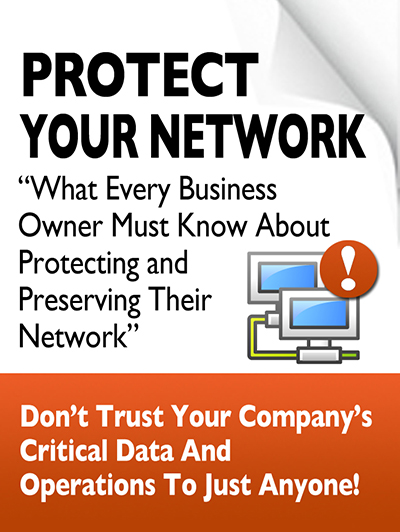 At no cost or obligation, our highly skilled team of IT pros will come to your office and conduct a comprehensive cyber security audit to uncover loopholes in your company's IT security.
After the audit is done, we'll prepare a customised "Report Of Findings" that will reveal specific vulnerabilities and provide a Prioritizsd Action Plan for getting these security problems addressed fast. This report and action plan should be a real eye-opener for you, since almost all of the businesses we've done this for discover they are completely exposed to various threats in a number of areas.
To get started and claim your free assessment now, call 02380 983405, ask for Oliver
---
SHINY NEW GADGET OF THE MONTH: Sticker — The Smallest Finder By Tile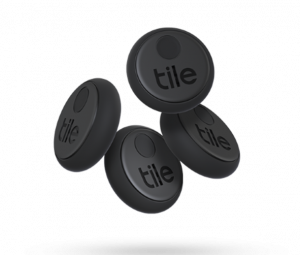 First, there was the Tile – a small, square device used to find just about anything. You attach Tile to the thing you don't want to lose (keys, for example) and you pair Tile with the Tile app. Easy! Now, Tile has introduced Sticker, their "smallest finder." It's a mini-version of their popular fob, and it can be stuck to just about anything, from TV remotes and portable electronics to tools, bikes, you name it – anything you don't want to go missing. Plus, not only does Sticker stick to anything, but it also has a three-year battery life, so as they say, "you can set it and forget it." Once it's paired with the smartphone app, it's super-easy to track. And if you lose a "Stickered" device, Sticker emits a loud ring to help you locate your misplaced item, at a range of about 150 feet. Learn more about Sticker at TheTileApp.com/en-ca/store/tiles/sticker.
Going Strong Or Burning Out?
Burnout is what happens when you try to avoid being human for too long." –Michael Gungor
What Is Burnout?
Burnout is a syndrome conceptualized as resulting from chronic workplace stress that has not been successfully managed. It is characterized by:
Feelings of energy depletion or exhaustion
Increased mental distance from one's job or feelings of negativism or cynicism related to one's job
Reduced professional efficacy
This is considered in occupational context and should not be applied to experiences in other areas of life. Ask yourself, how many times have you felt burnout in your career? Those who are highly engaged in their work are more likely to have burnout, not necessarily people who just "clock in and clock out." Just because someone is productive does not mean they aren't at risk. Why do we keep putting ourselves in stressful situations? Stress can be an addiction.
People want to make sure they are good enough and want to feel valuable.
It can give you the sense of feeling significant and important.
There's a sense of guilt and fear of not doing enough.
As long as stress is satisfying those needs, you will not get rid of that behaviour. Start flipping how you are satisfying your needs in order to get rid of that behaviour.
Burnout Signals – Emotions And Feelings
If you are feeling like this every day, you may be burnt out:
Physical and emotional exhaustion
Lack of energy
Feeling sad or hopeless
Lack of joy from things that used to bring you joy at work
Diminished connection with colleagues
Feeling like you are not contributing anything to your job

What Is The Cause?

Heavy workloads
Job insecurity
Frustrating work routines (too many meetings, far too little time for creative work)
Crunch on downtime that is necessary for restoration

Burnout = High Resources + High Demands

High Resources:

Supervisor support
Rewards and recognition
Self-efficacy and work

Low Demands:

Low workload
Low cumbersome bureaucracy
Low to moderate demands on concentration and attention

What's Needed?

Employee support/high resources
Acknowledgment/feel good about work
Opportunities for recovery from stress
Mental and emotional well-being

Re-evaluate

Zero-base meeting calendar
Team up the A-players
Culture around "precious time" and wellness
Mark Comiso has over 25 years of experience in founding, building and scaling numerous companies. He's been with start-ups and publicly traded companies, including digital marketing agencies, SaaS companies and much more. He's renowned for helping other entrepreneurs grow their own businesses, and as a longtime member and leader within Entrepreneurs' Organization (EO), he's well-suited for the task!

3 Simple Yet Effective Ways To Boost Employee Morale

As you prep for the coming year, here are four things you need to give your business a serious edge. Good employee morale is essential to any successful business. It's a reflection of company culture and has a direct impact on not just happiness but also productivity. Here are three surefire ways to improve morale within your organization: 1) Keep The Door Open. When supervisors or management vanish without a trace, it hits morale hard. It's crucial to be present and available to your team. Sometimes it's as simple as keeping the door open, but it also includes having transparent communication. Keep people looped in, especially when there are good things to report on. On top of that, have regular one-on-one chats with everyone on the team and make sure their needs are being met. 2) Emphasize Mental Health. Everyone should have their mental health acknowledged. Always take time to assess the mental health of everyone on your team. If they need to take a break or refocus, make sure they do. If they need a mental health day (or a vacation), encourage it. Be flexible and understanding. 3) Reward And Recognize. Make sure hard work gets recognized and people get credit for that hard work. Shout out star players during meetings and make sure everyone (including management) sees the good work that's being done. And don't hesitate to dole out rewards (lunch, gift cards, etc.) in recognition of that hard work, as well. Inc., Nov. 4, 2020

How Big Data Reveals The Humans Behind Your Users

The Internet is a data mine. From search engines to ad clicks, we can see what people are interested in. Big Data is accessible to just about every business, and it can tell you a lot about the people you do business with – or the people you want to do business with. If you aren't tapping into Big Data (Google Analytics is an example), you're missing out. You can use data to home in on the customers you want to acquire and reduce those costs at the same time. You can better develop products and services you know customers will love. And you'll be able to adapt to changing trends driven by real people. Inc., Feb. 26, 2015

Who Else Wants To Win A £25 Gift Card?

You can be the Grand Prize Winner of this month's Trivia Challenge Quiz! Just be the first person to correctly answer this month's trivia question and receive a £25 gift card at Amazon. Ready? Call us right now with your answer! This Month the question is: Before being known as PayPal, the company went by what name? A. Confinity B. The X-Change C. MoneyMate D. iCash.com Call us right now with your answer! 02380 983405
At Vermont Systems, we are always looking for new partners to work with.

Do you have any interesting information or offers that would benefit our customers and associates that you would like to share?

If so contact Oliver on 02380 983405

---
Sign Up To Receive Our Monthly Newsletters
Important! We hate spam as much (or more!) than you and promise to NEVER rent, share, or abuse your e-mail address and contact information in any way.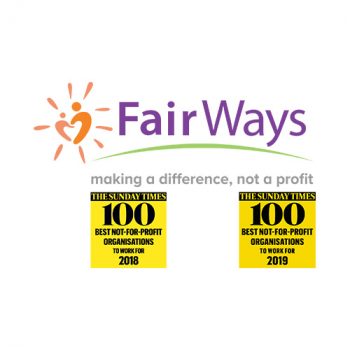 "Just to say that I really enjoy these emails and have shared a number around our organisation as a reminder to people to be aware."
Kind regards
Paul Moran
Director of IT & Communications
Fair Ways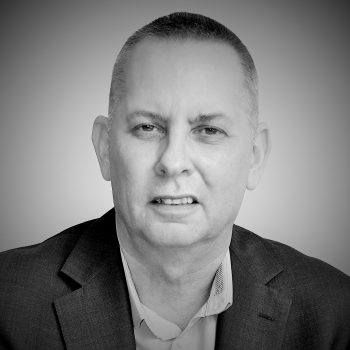 We are in safe hands with people who genuinely care about our business
1 Community provide a range of support services to the Eastleigh community. We moved to Vermont because of their reputation for service, proactive Management, and client commitment. Our IT now really helps us deliver improved services – it's good to feel that we are in safe hands with people who genuinely care about us and our business.
Paul Rollison
Senior Operations Manager
1 Community